You're Unique! Show it!
We have originally designed merch to meet all your nerdy needs!
We Drop New Designs Every Monday.
Make sure to like and subscribe to be the first to know!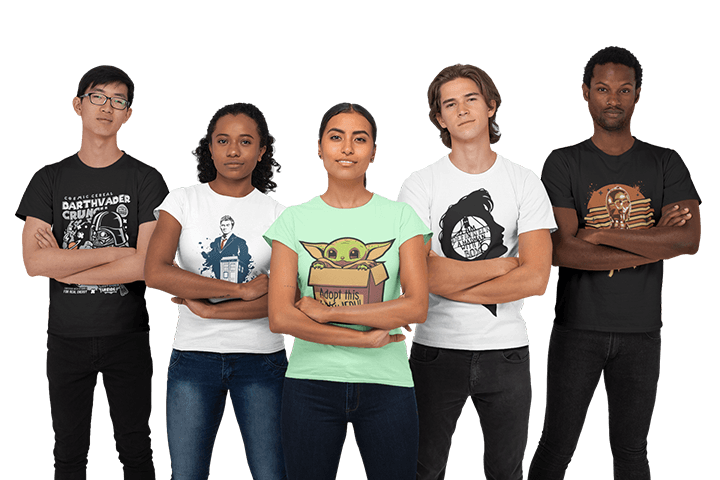 Original Designed T-Shirts
Worldwide Shipping
Free Domestic Shipping Over $50
We Have Officially Licensed Merch And Unique Original Designs To Meet All Your Needs.
---
---
Merch Monday!
We're doing something a little bit different this week.
Not All Heroes Wears Capes is the theme of this weeks Merch Drop.
We're in troubling times right now and want to try and help out. After all, if Science fiction has taught us anything is that we're all in this together.
We are going to donate 20% from any T-shirt bought from this collection to The Direct Relief Charity.
Direct Relief is expanding coronavirus response through intensified analysis, increased coordination, and expanded provision of medical essentials.
---
---
Be a Big Damn Hero and get all Shiny with our Merch.
Tap Below to get started.
---
---
---
#Supernerdmart
Show Off Your Merch! Use #Supernerdmart And Rececive A Discount Code!